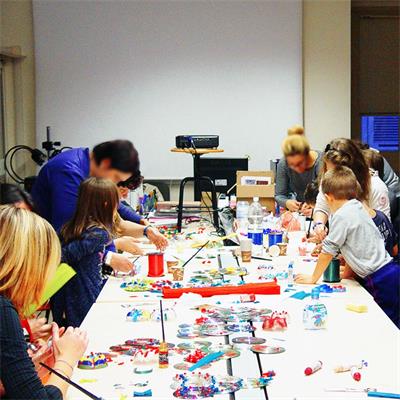 The Museum promotes actions aimed at improving the psychophysical well-being and learning methods of children and adolescents, especially those who are at a disadvantage and vulnerability. It therefore carries out interventions that include educational and playful actions to combat the educational poverty of minors in the field of environmental education, in order to encourage the culture of recycling, reuse, respect for the environment and for one's own city. These initiatives also aim to develop a greater civic sense, attention to the common good, knowledge of the area and its local cultural and natural heritage. Last but not least, the projects promote the creation and development of relationships and networks between the participants and the various realities active in the area.
The Social Histories of the Craveri Museum

Social Stories are short illustrated stories that aim to develop the social understanding of people with autism spectrum disorders, helping them to better understand the social situations and events they encounter in their lives, thus supporting their ability to be subjects active in daily routines and activities.
Precisely from this inclusive perspective, to make its museums as accessible as possible to all, the Museum System of the City of Bra, in collaboration with the Paideia Foundation, has drawn up the Social Histories, a useful tool for those who intend to come to visit, which provides clear and concise information on the experience they are about to live.