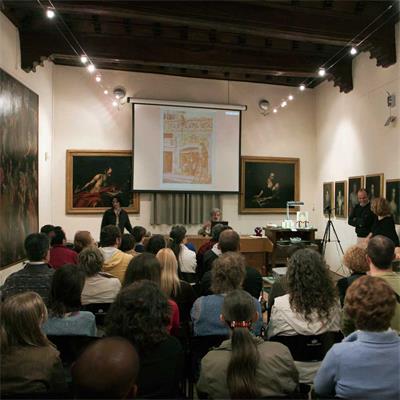 There are various proposals for the general public. The basic ceramic course offers the opportunity to approach this art for the first time using the ancient techniques of shaping clay; the museum itself, as the seat of the course, also allows direct comparison with the ceramic forms of antiquity and their decorations.
The drawing and painting courses, while providing the rudiments of the technique and the basic notions of genres and materials, leave room for individual tastes and inspiration.
Refresher courses or meetings for teachers and / or tour guides are aimed at deepening knowledge not only of museum collections but also of the history of the territory.
Furthermore, conferences, presentations of publications, meetings or workshops with scholars and experts of the disciplines and techniques relating to history and archeology, art history and applied art are organized.