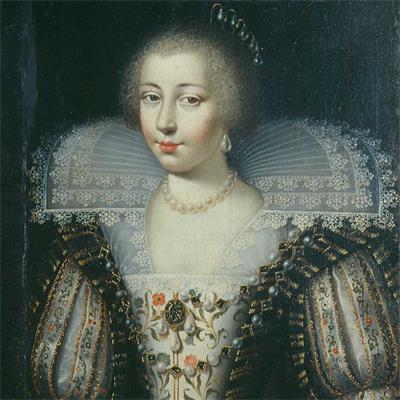 In the hall on the main floor  works dating from the beginning of the seventeenth century to the end of the eighteenth century are exhibited, mostly collected by Euclide Milano in the section  dealing with Bra at the time of the opening of the Museum in 1919.
The paintings of the '600 include:
- Two altarpieces which can be credited to the  Piedmontese Caravaggio style, headed by the painter Giovanni Saviglianese Antonio Molineri (Savigliano/CN, 1577 - 1631): a large canvas with the Madonna in glory with the Child and Saints and a altarpiece with the Virgin of the Assumption (recently considered Madonna degli Angeli) among the saints Sebastiano, Rocco, Francesco, Chiara, Secondo and Antonino.
- two canvases in Caravaggio style, Saint Jerome and the Penitent Magdalene, ancient copies of two paintings by Valentin de Boulogne (Coulommiers en Bric, 1591 - Rome, 1632) dating back to  the third decade of the 17th century
- Five half-length portraits of women in Savoy, dressed in typical costumes of the second half of the 16th and 17th centuries
- a painting of the market in front of the Sanctuary of the Madonna dei Fiori in Bra, credited to Pieter Bolckman.
The paintings of the 18th century include:
- the half-length portraits of King VittorioAmadeo III (1729-1785) and Carlo Emanuele IV of Savoy (1751-1819)
- five coats of arms of members of the eighteenth-century Academy of the Innominati of Bra.
- Saint John the Evangelist by Pietro Paolo Operti (Bra/CN, 1704-1793), with the peculiar features (the eagle and the inkpot)  together with those of the apostle (the chalice with the snake and the palm).
- The expulsion of Agar and Ishmael, oil on canvas by an unknown author, taken from the print by  Piedmont engraver Carlo Antonio Porporati (1741-1816) which reproduces the painting with the same title by Philip van Dyck (1683-1753) kept in the Louvre Museum.